A man who consumed raw oysters at a restaurant in Texas died days later from a bacterial infection, health officials said.
According to Galveston County Local Health Authority Dr. Philip Keiser, the latest victim of the shellfish bacteria infection was a man in his 30s from Galveston with underlying health issues.
"He had problems with his liver. He also had some other problems, and he had to take some medication that suppressed his immune system," Dr. Keiser told FOX 26. "It just so happens that the conditions that he had really predisposed him to an overwhelming infection with Vibrio vulnificus."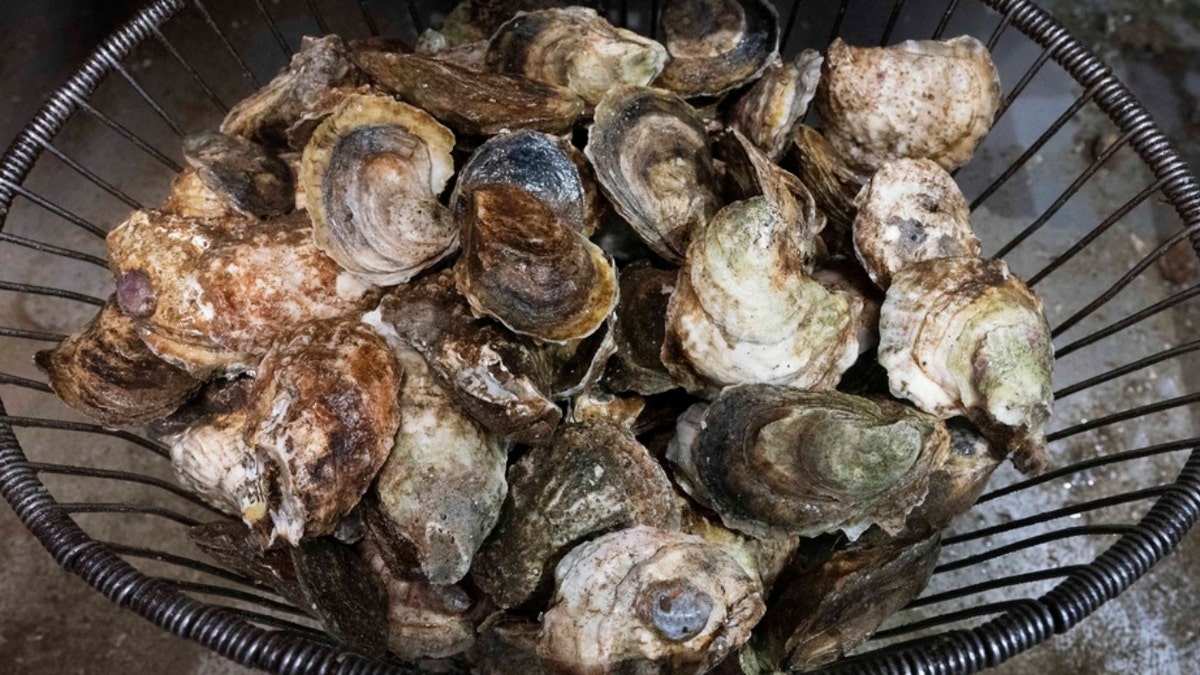 A basket of oysters. (AP Photo/Mark Lennihan/File)
Officials said that he consumed several raw oysters from a restaurant Aug. 29, and was admitted to the hospital Aug. 31. He died over Labor Day weekend.
Officials have not released the man's identity or the name of the restaurant, but said investigators are working to identify the source of the bacteria.
FLORIDA OFFICIALS REPORT FIVE DEATHS FROM 'FLESH-EATING' BACTERIA IN TAMPA BAY SINCE JANUARY
"We've actually gone to the restaurant where he was eating, and we pulled the oysters from the shelf. There are tags to them, so we can identify the lots, and the state is actually analyzing them to see if we can find the bug in a particular lot of oysters," Keiser said.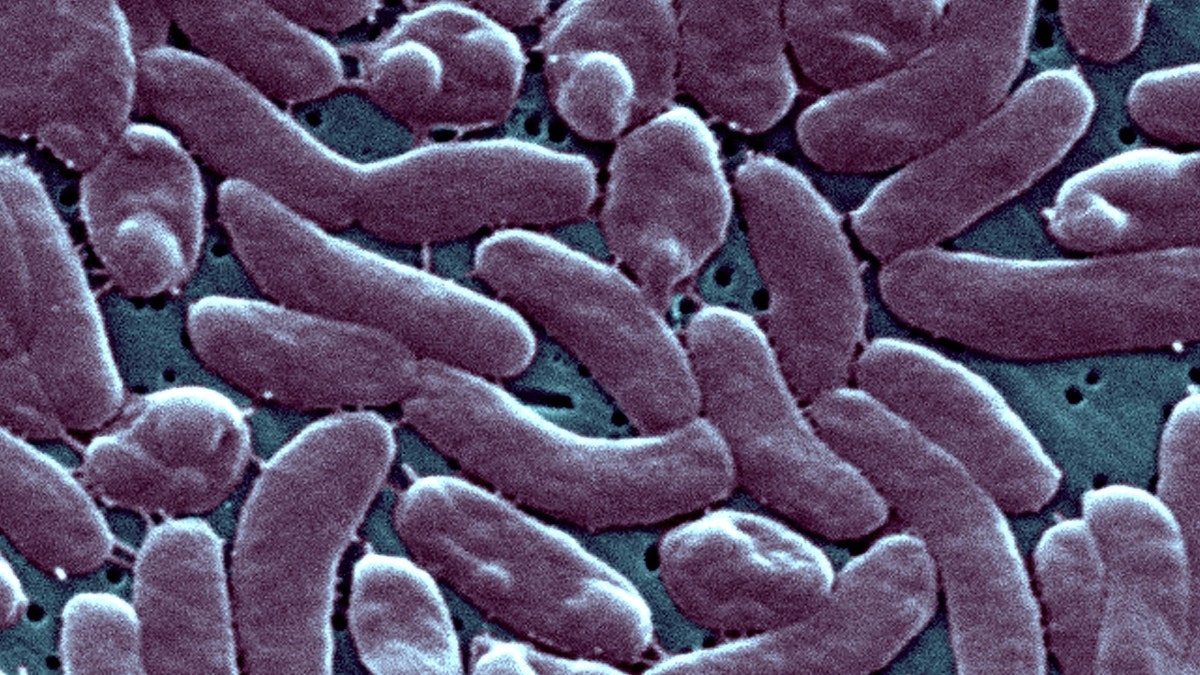 Vibriosis causes an estimated 80,000 illnesses and 100 deaths in the U.S. every year, according to the Centers for Disease Control and Prevention. (Photo By BSIP/Universal Images Group via Getty Images/File)
Vibriosis, the disease caused by the bacteria, can cause nausea, vomiting, chills, cramping, and fever. Death traditionally only occurs in people with a weakened immune system, but the bacterium is still responsible for 95% of seafood related deaths and has a mortality rate of 33%.
CONNECTICUT RESIDENTS DIE AFTER SHELLFISH BACTERIA INFECTION
The bacterium is traditionally found in warm waters during the summer months and is not transferable from person to person. Infected people typically begin to experience symptoms 12 to 72 hours after consumption and symptoms tend to come on quickly.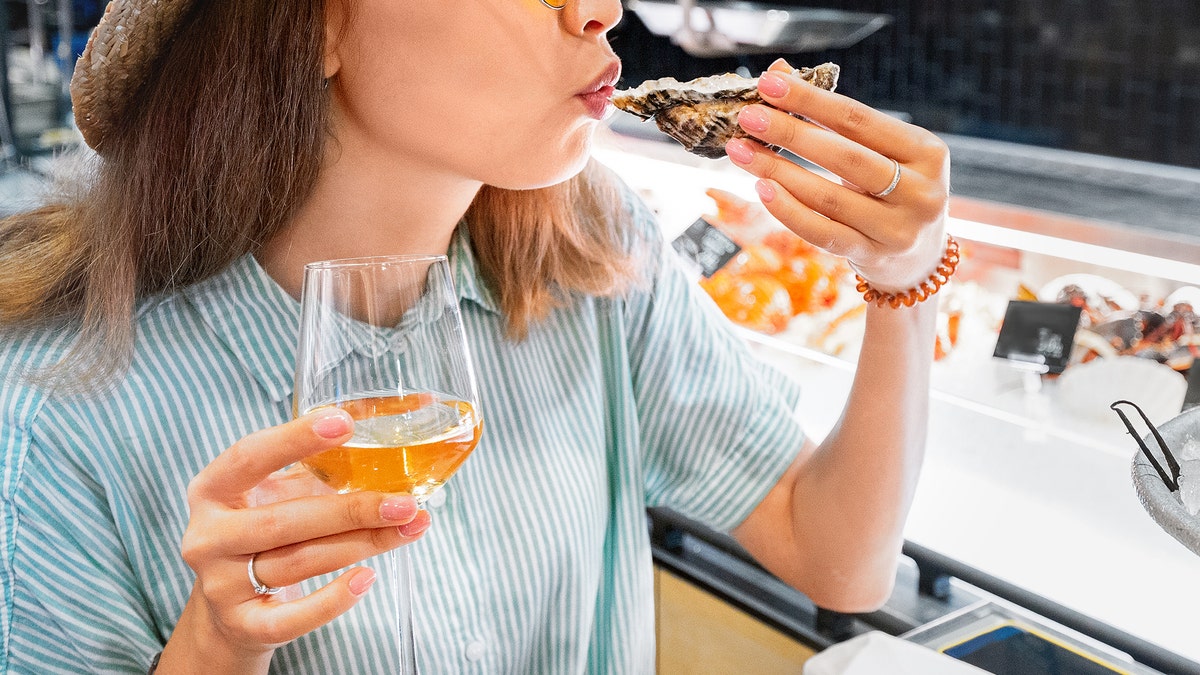 Woman tasting fresh raw oyster shellfish and drinking wine in seafood restaurant. (iStock)
The Centers for Disease Control and Prevention advises reducing your chances of contracting Vibriosis by; not consuming raw shellfish or food in contact with raw shellfish, do not swim in brackish water with open cuts and to thoroughly wash your hands before and after preparing shellfish.
CLICK HERE TO GET THE FOX NEWS APP
The CDC has reported that nearly 80,000 people get vibriosis in the U.S. each year, and about 100 people die from it.
Fox News Digital's Matteo Cina contributed to this report.
Sarah Rumpf-Whitten is a writer on the breaking news team for Fox News Digital. You can reach her on Twitter at @s_rumpfwhitten.